We're thrilled to share that DSS has established and donated a brand-new tech laboratory to the Technical University Sofia as a part of the state project UNITe. On 31st March, the hall's official opening took place, which was attended by representatives of the university's academic leadership and DSS colleagues.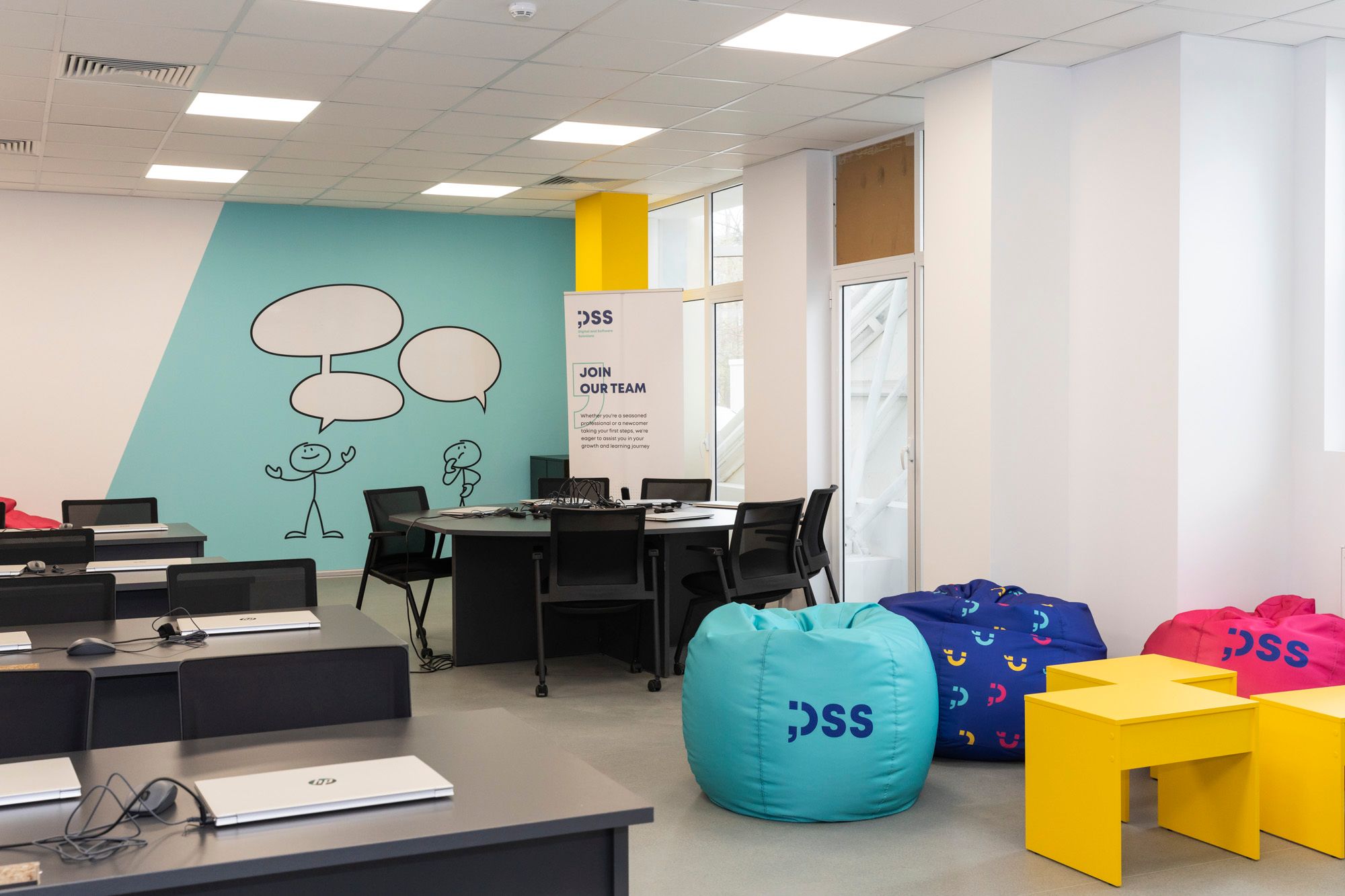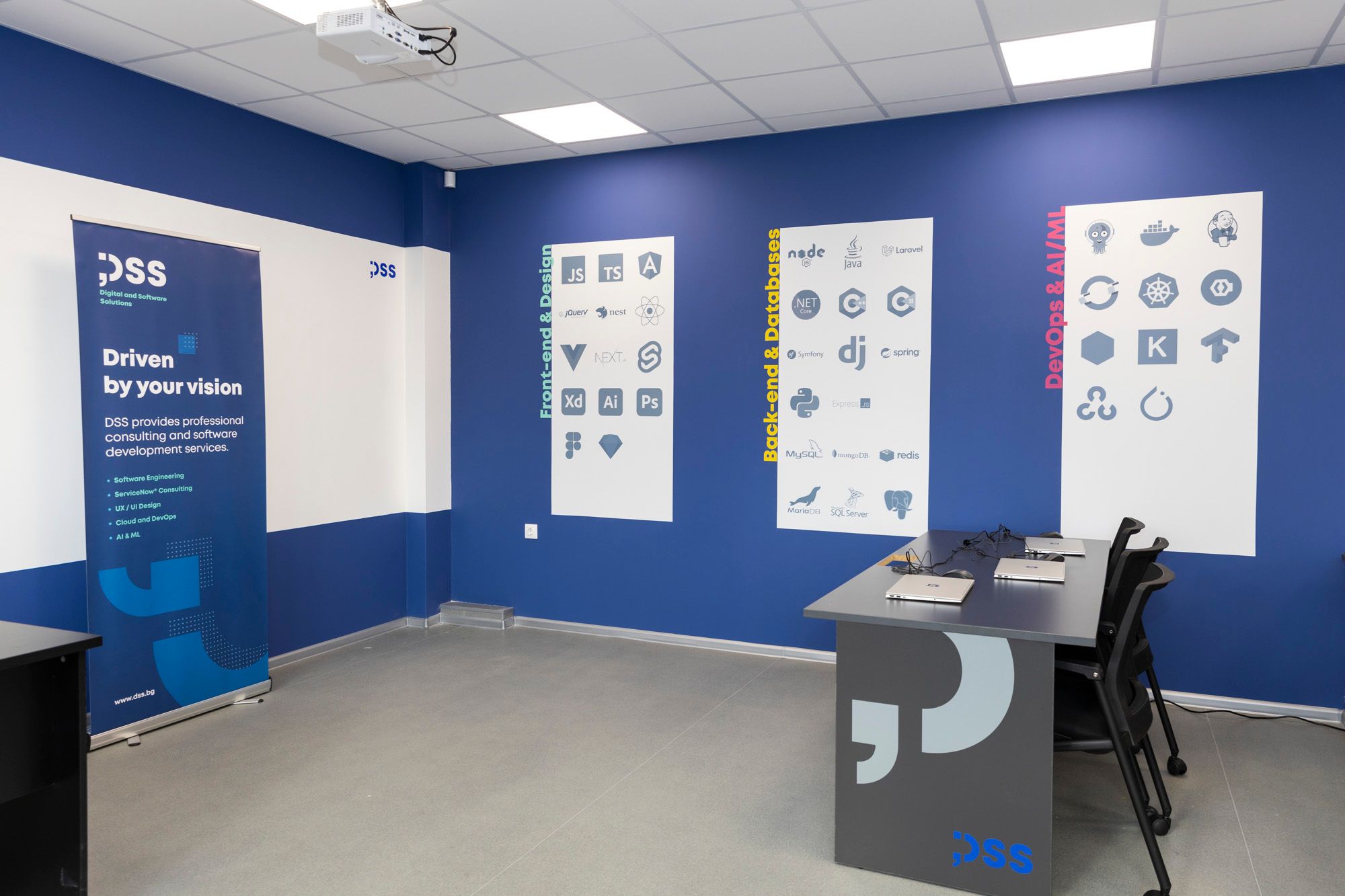 The necessity for these laboratories in nurturing young Bulgarian talent was emphasized by both Georgi Kotov, our IT Director and Plamen Nakov, our Managing Director. They expressed their satisfaction with collaborating with TU-Sofia.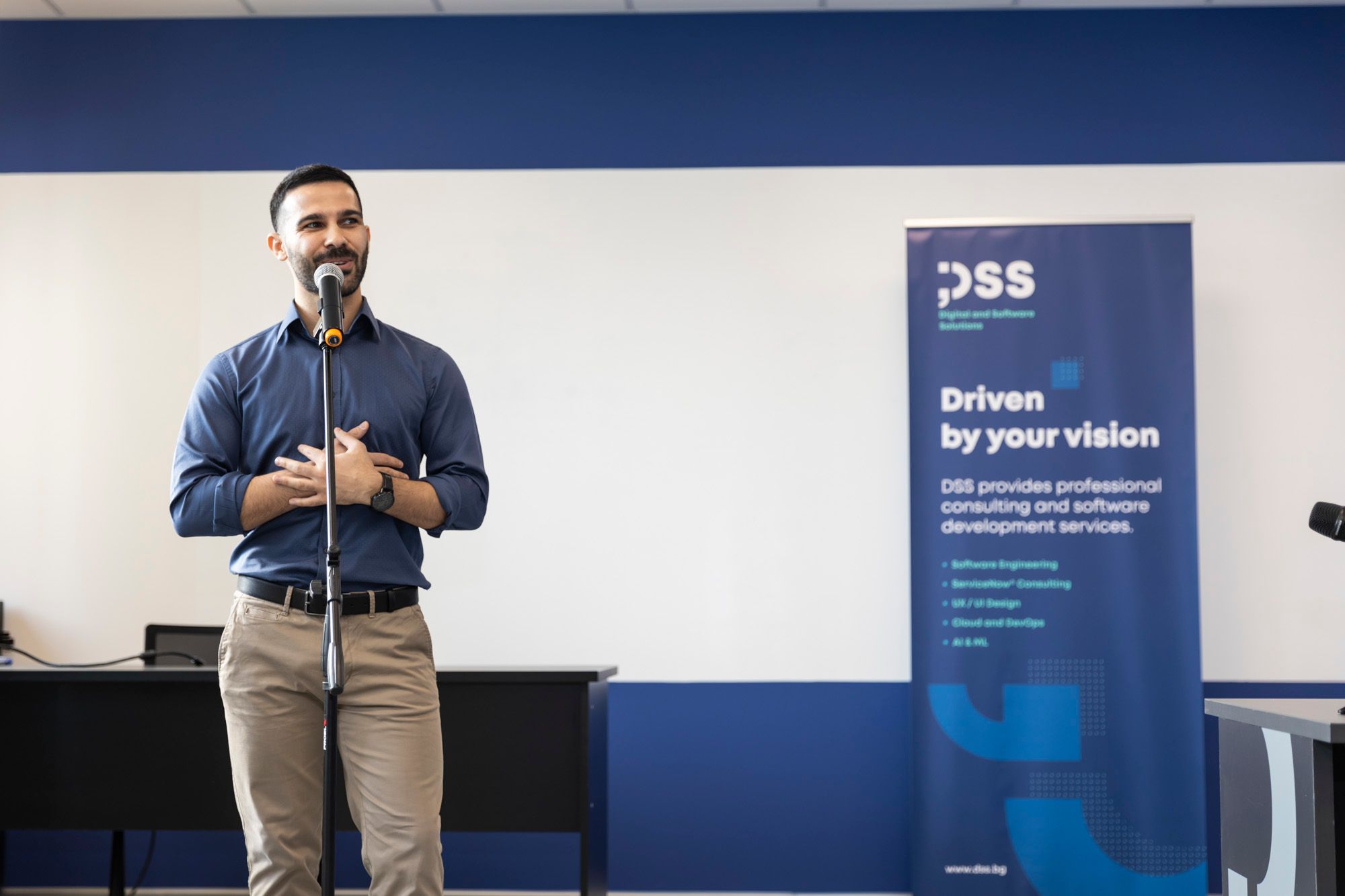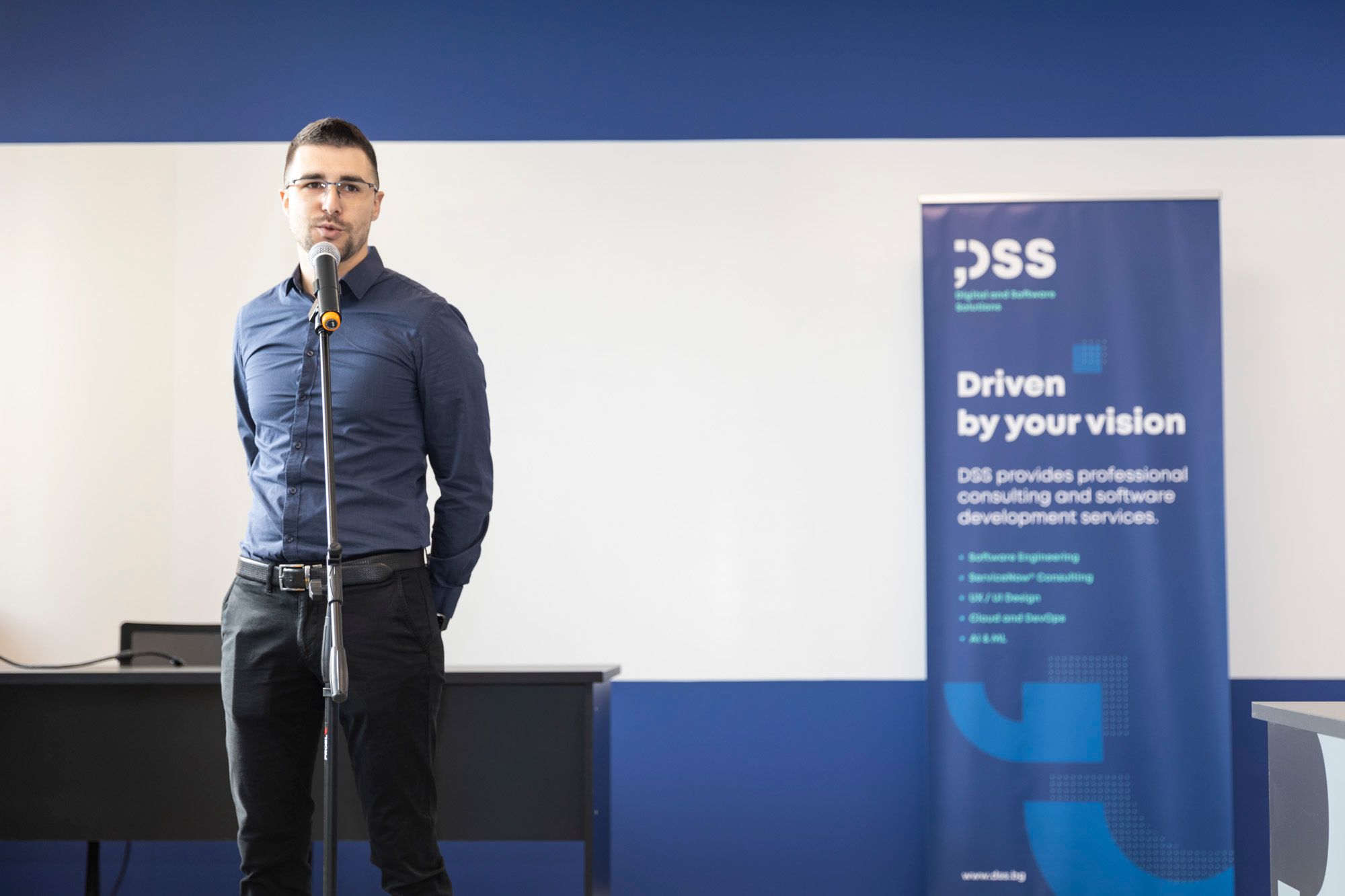 The DSS hall is modern, has an entrepreneurial spirit and is equipped with top-of-the-line technology, ensuring that the needs of students and the university are met with the highest standards. In the spirit of the Bulgarian tradition, a ribbon was symbolically cut, and water with geraniums was poured, symbolising health, success and good luck.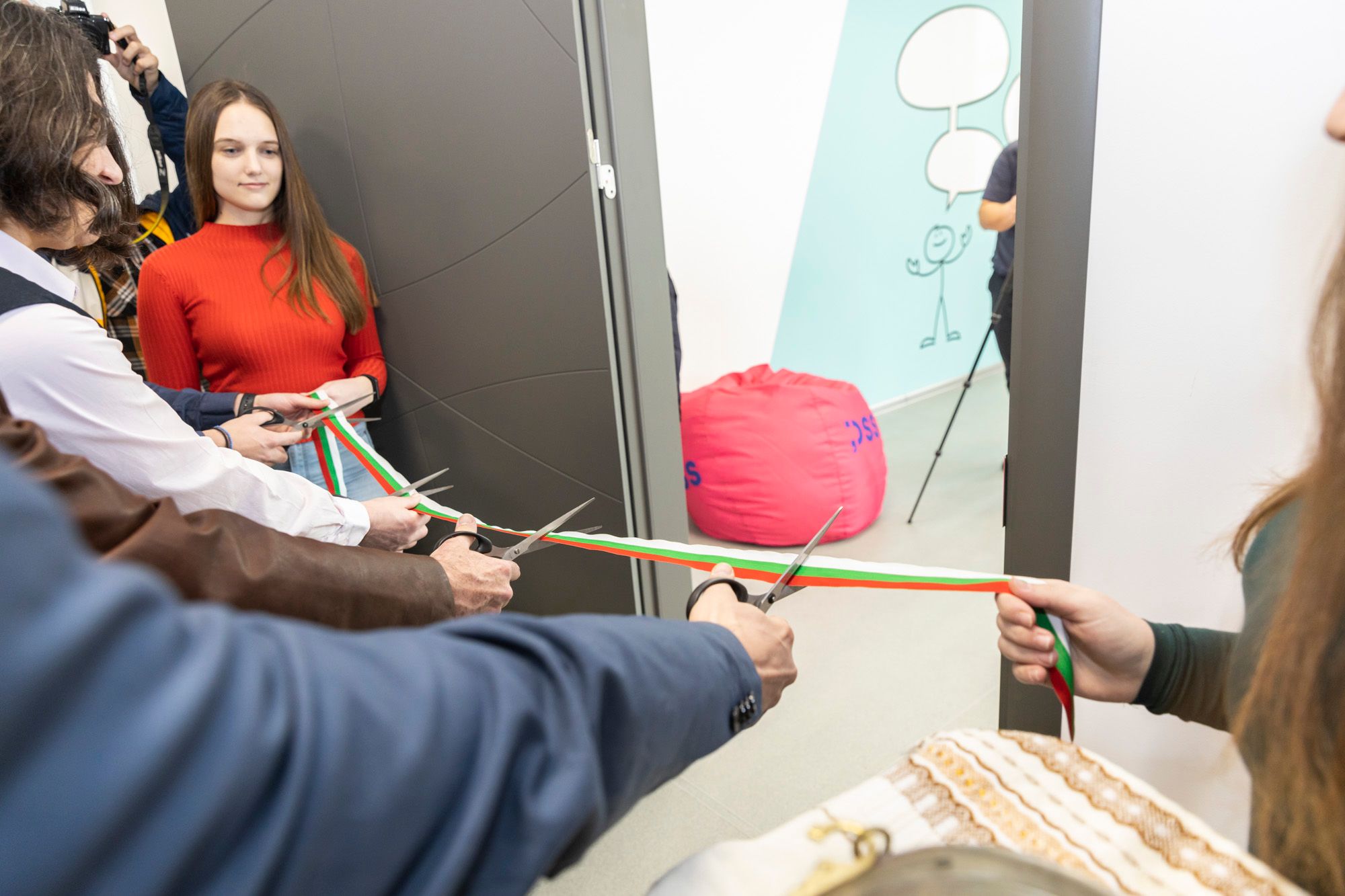 This donation is a testament to DSS's continuous commitment to investing in the growth of young IT professionals. For the last two years, the company has organised internship programs that provide students with valuable experience and an opportunity to showcase their skills to potential employers. Exceptional interns are offered permanent positions at DSS, creating an excellent launching pad for the careers of many young and talented individuals. In fact, some of the company's most successful employees started as interns.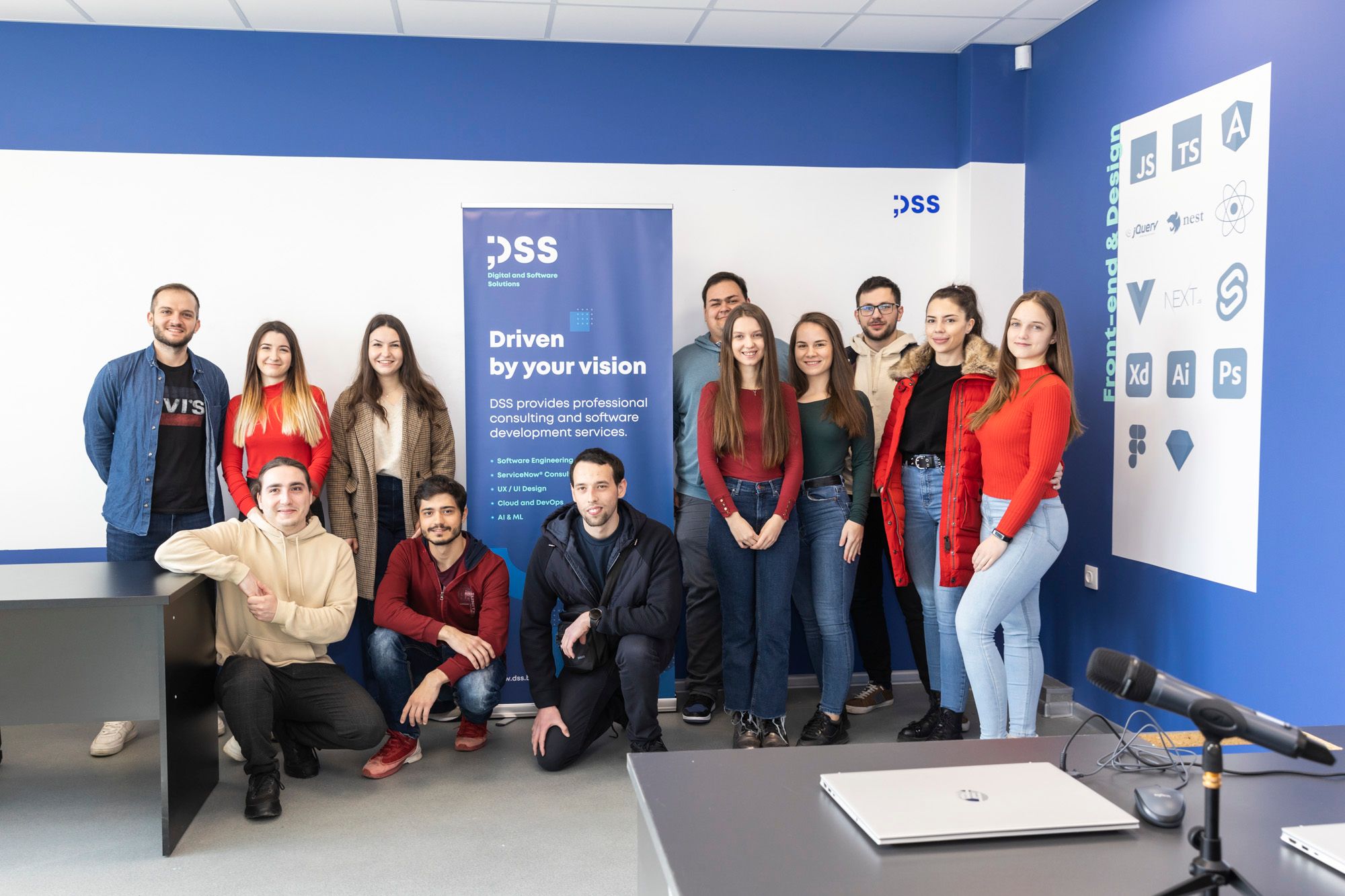 In addition, DSS has signed a two-year contract with the Technical University to teach classes. IT executives from the company teach courses in Cybersecurity, Computer and Software Engineering, and Information Technology and give lectures on a variety of topics, some of which include Web Programming, Databases, Object-Oriented Languages, and more.
We want to thank the people who came and honoured our event: Assoc. Prof. Dr Lidiya Galabova, Vice-Rector of Research and Development; Prof. Dr Georgi Todorov, Chairman of the General Assembly; Prof. Dr Georgi Venkov, Vice-Rector Academic Staff and Coordination; Prof. Dr Ognyan Nakov, Dean of the Faculty of Computer Systems and Technology.