DSS is celebrating its 6th anniversary this August. As a digital transformation leader, DSS excels in Software Engineering, ServiceNow consulting, UX/UI design, Cloud & DevOps solutions, and Artificial Intelligence & Machine Learning. These skills have helped us meet our clients' diverse needs and drive them forward in their industries.
Our journey thus far has been a remarkable saga of innovation, dedication, and achievement. Looking back, it is evident that our success story would not have been possible without the unwavering support of our exceptional team and esteemed clients.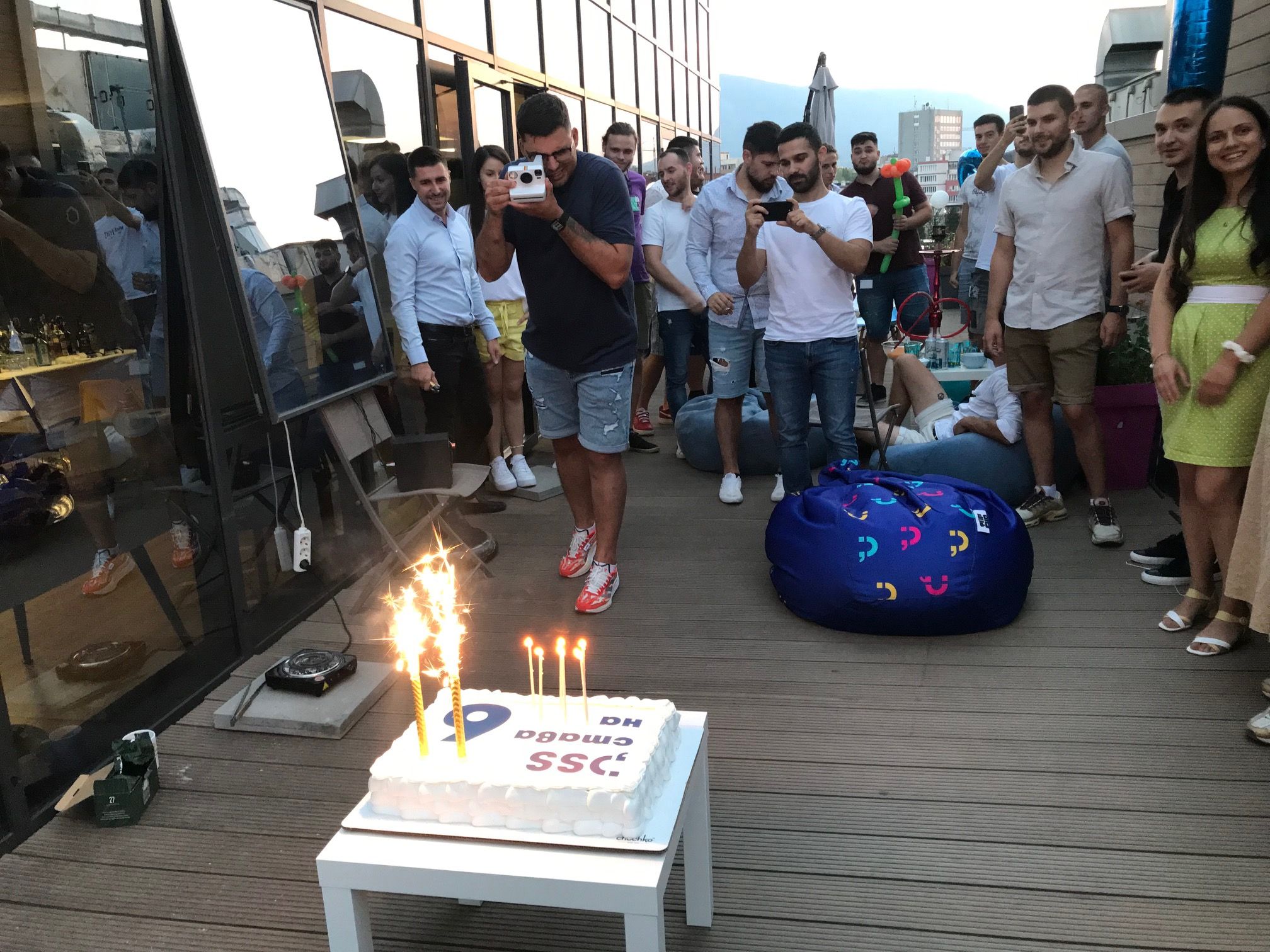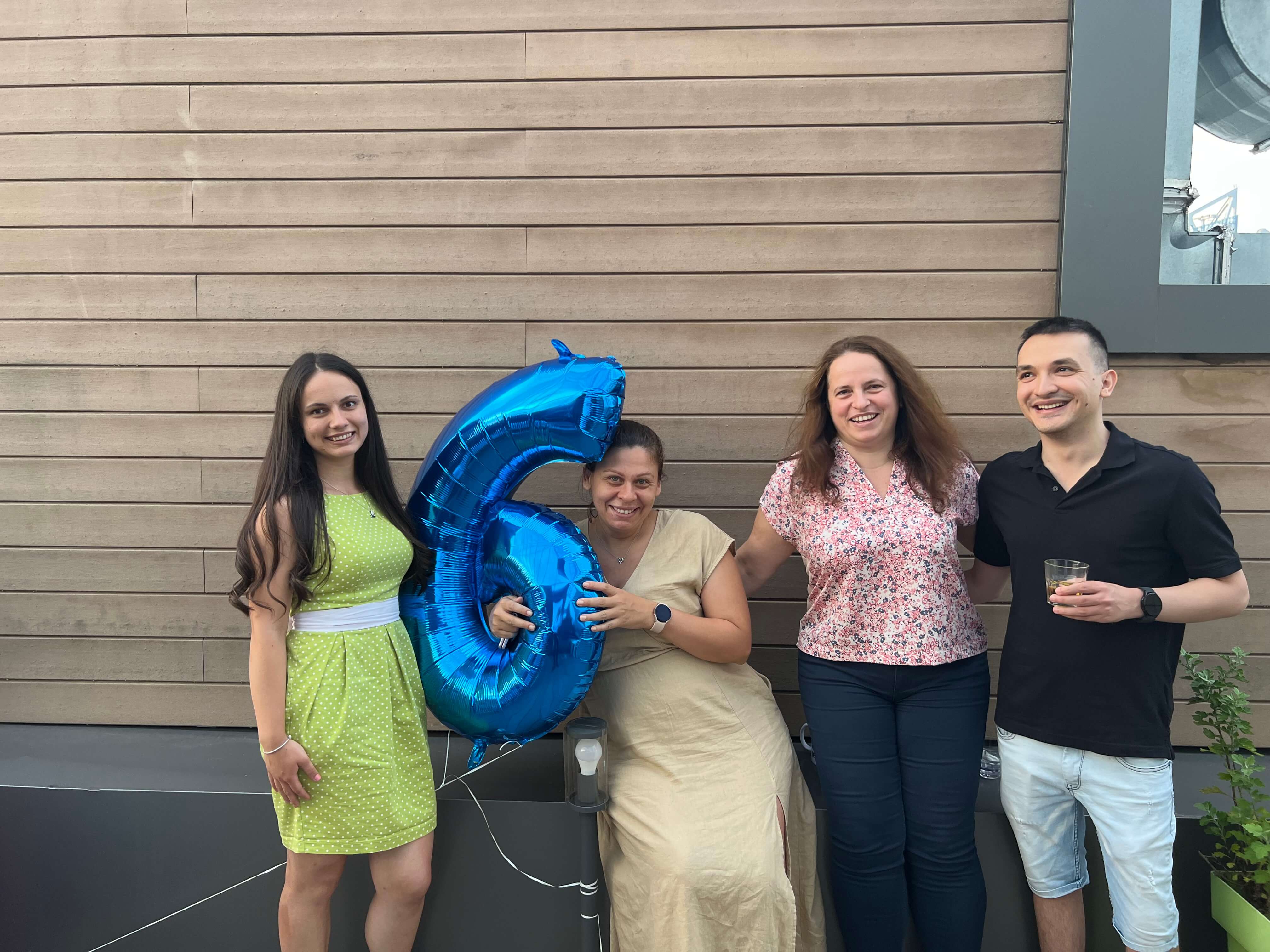 At the heart of our accomplishments are the 55+ passionate individuals who make up the DSS family. United by a shared commitment to redefine the limits of IT solutions, our professionals have consistently gone above and beyond to deliver exceptional outcomes. Their relentless pursuit of excellence has enabled us to achieve remarkable growth over the past couple of years.
Our impact spans far and wide, as we proudly serve 50+ clients globally. Among these are key players in critical sectors such as oil and gas, telecommunications, and banking. The mark of our diligence lies in the successful completion of over 200 projects. This isn't merely a statistic; it reflects the collective effort poured into each endeavour to ensure we meet and exceed expectations.
We're also pleased to share that our dedication to excellence has garnered us more than 300 certifications. These accolades affirm our expertise and underline our unwavering commitment to delivering the utmost value to our clients.
However, our contributions extend beyond the corporate realm. DSS takes pride in collaborating with state institutions to nurture education in Bulgaria. By investing in the future generation of talents, we are actively shaping a skilled workforce that will drive innovation and growth in the years to come.
We celebrated our 6th anniversary at our main office with a fun party. Plamen Nakov, our Managing Director, thanked everyone and gave gifts to two exceptional colleagues who have been with us for over five years: Georgi Kotov (IT Director) and Georgi Shishkov (Manager of IT Service Management Implementation and Strategy). Their words of success and gratitude echoed the sentiment felt by the entire team, a testament to the remarkable collaboration that fuels our achievements.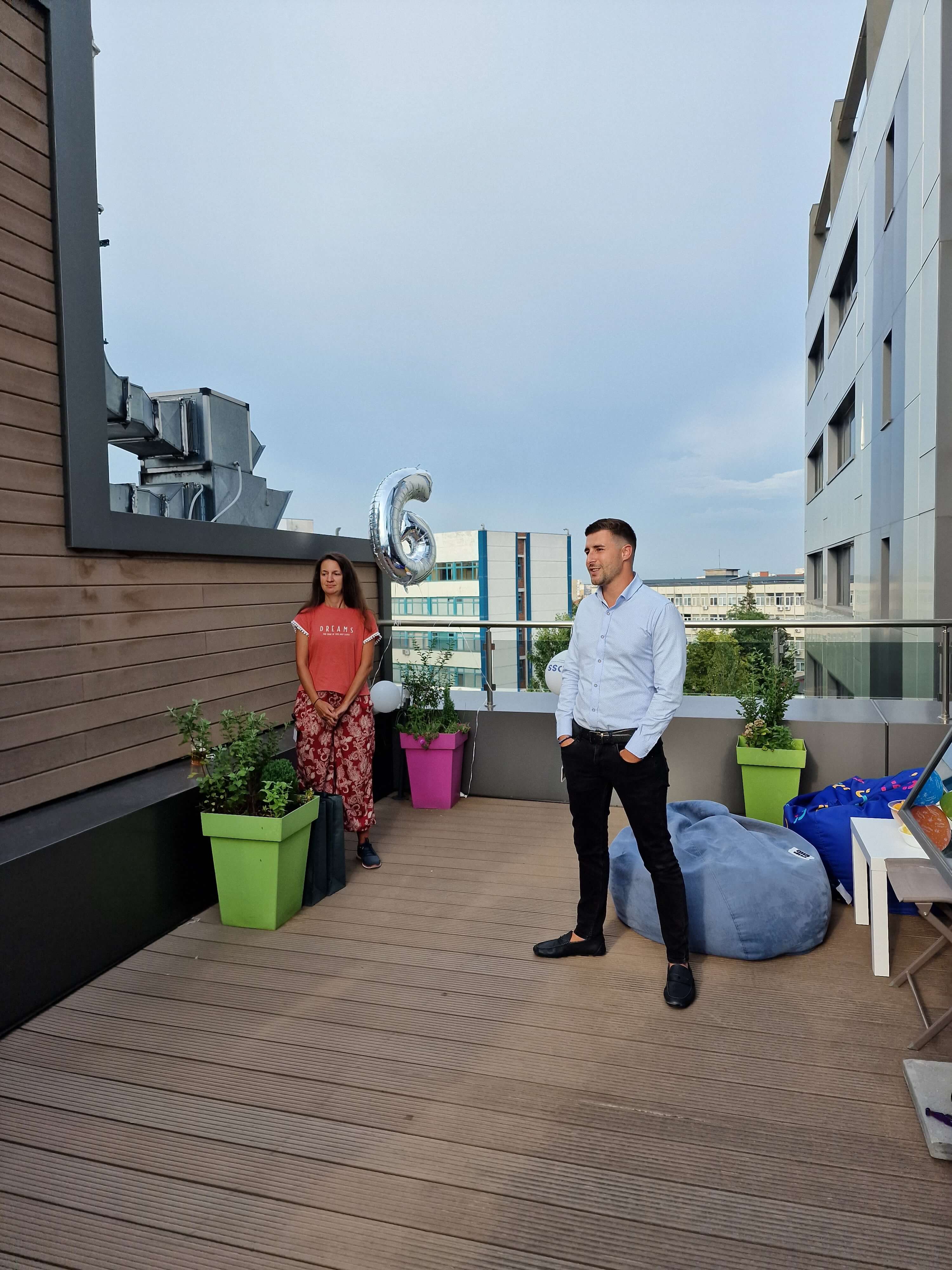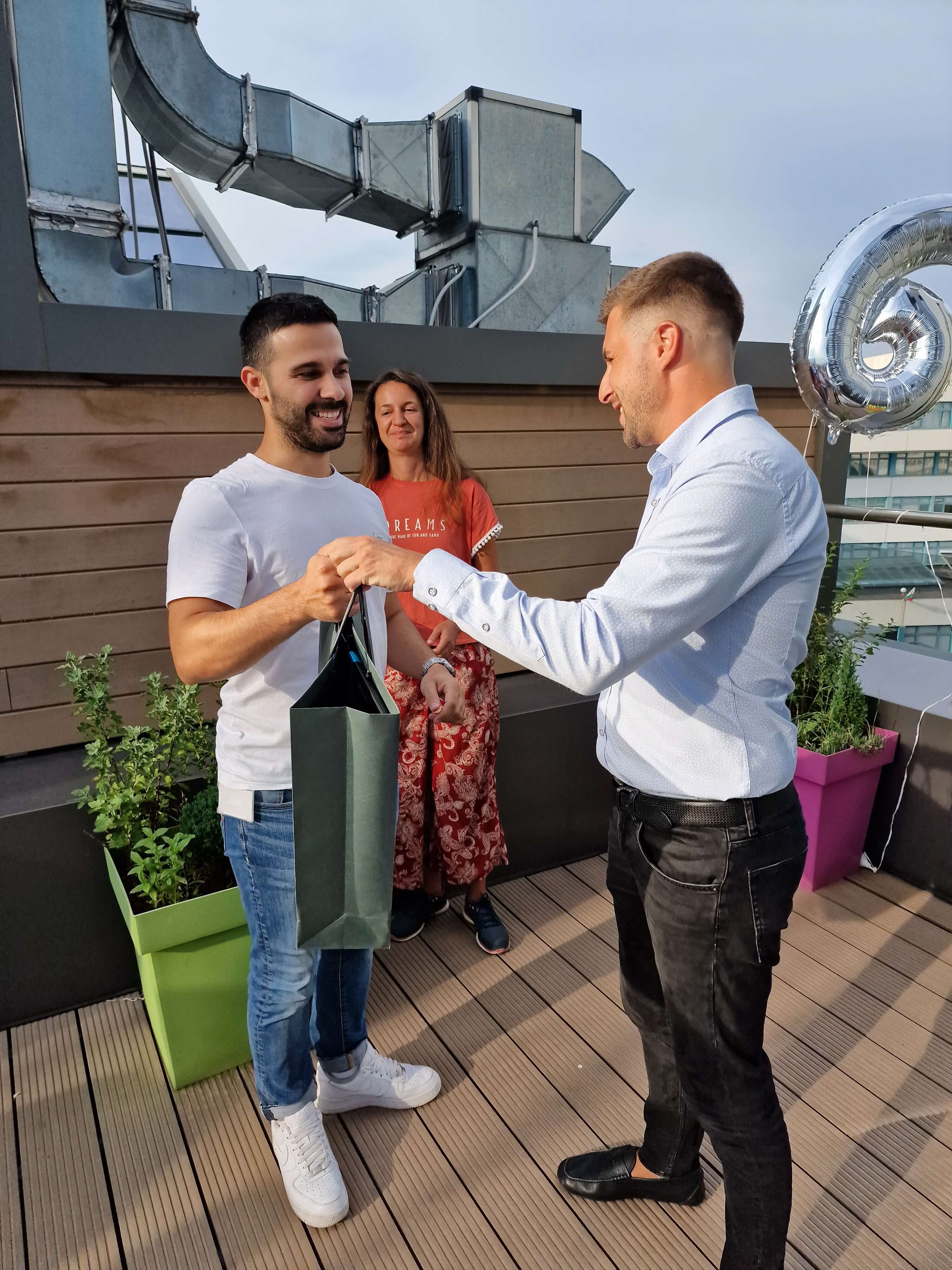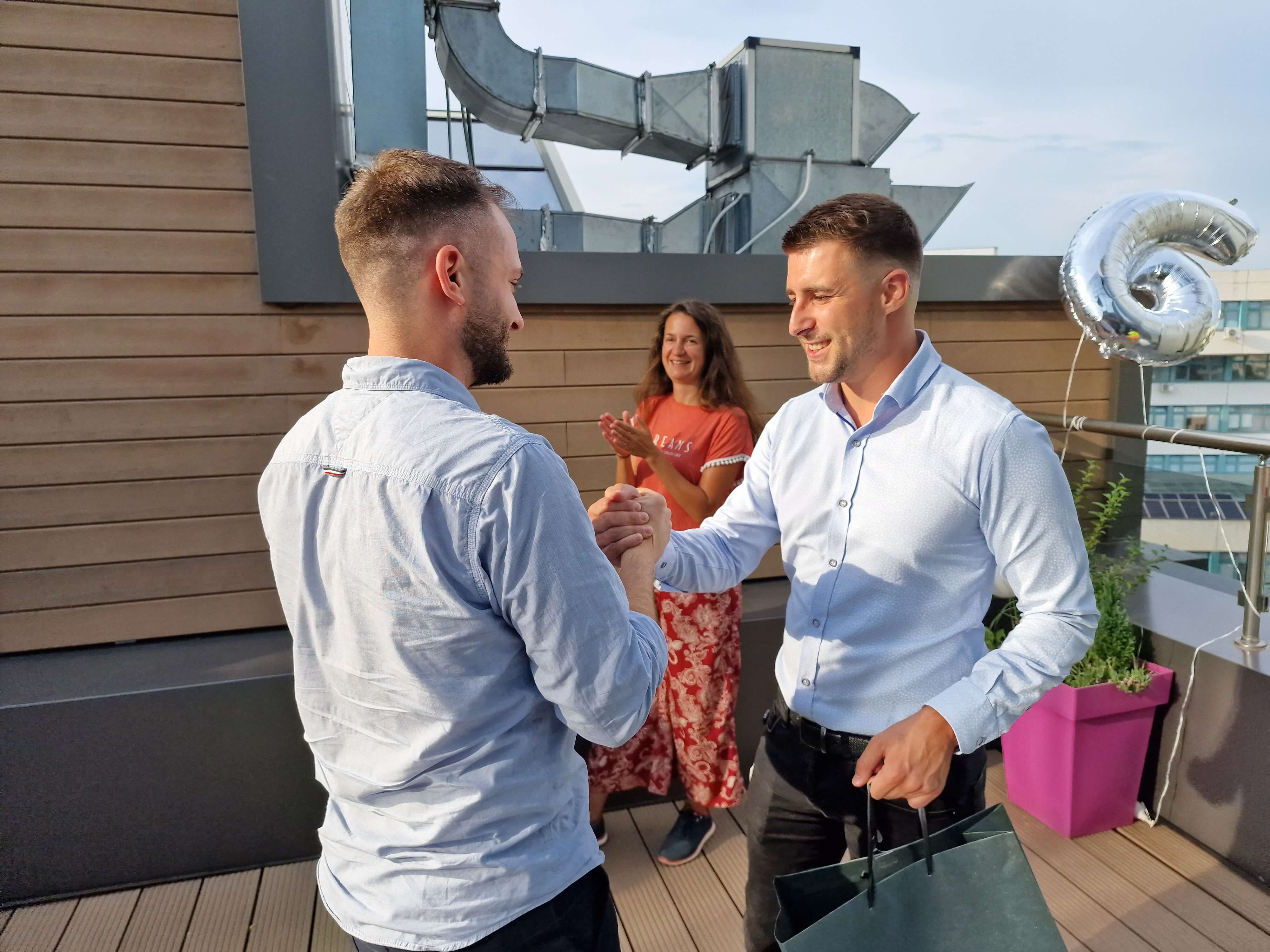 A standout moment of the celebration was the opportunity for everyone to leave their handprints on an anniversary panel. Symbolising our collective commitment to future growth and development, this engaging activity brought out the creativity and unity that define our team. We all got a little messy and enjoyed the moment together!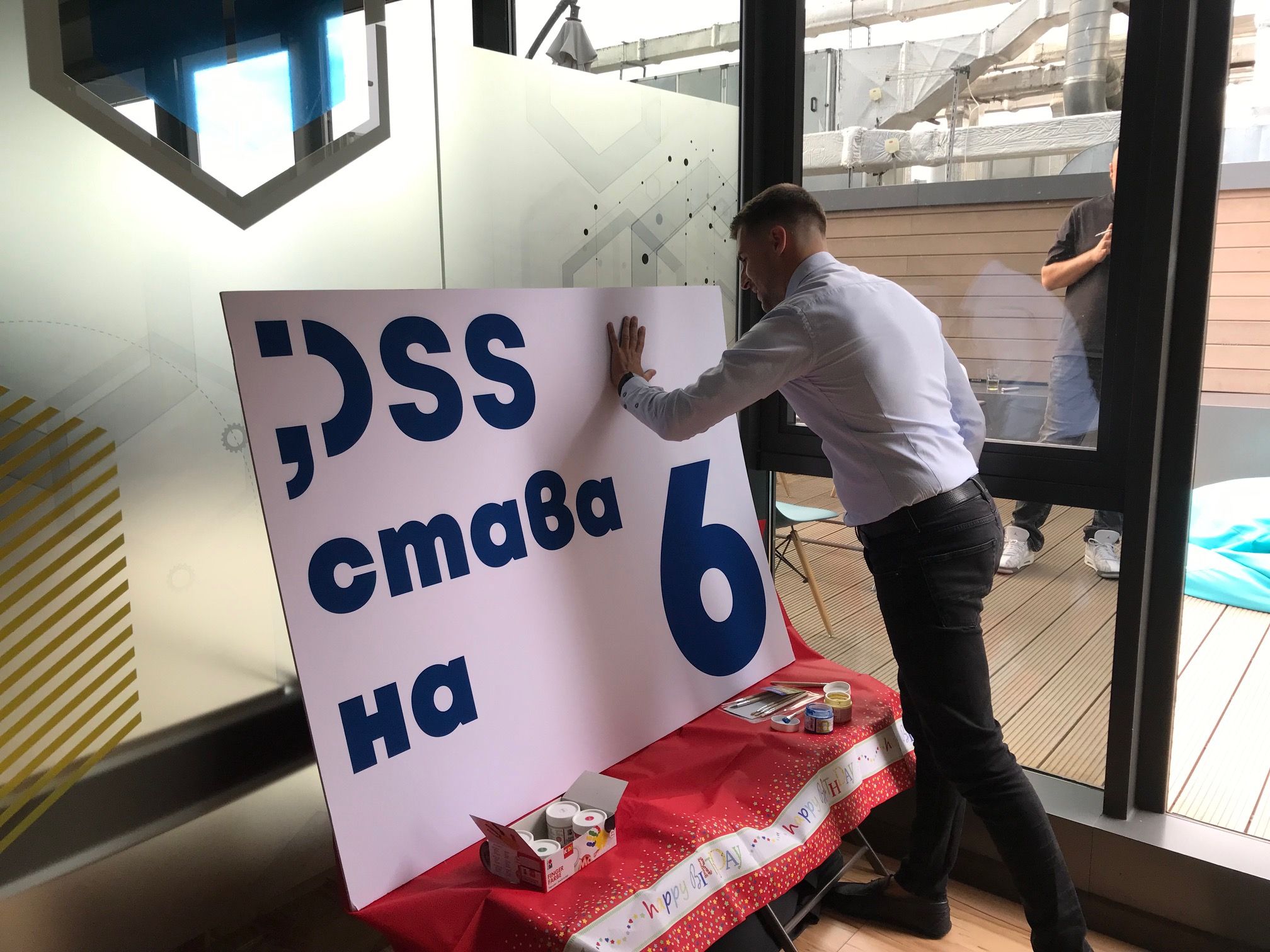 In closing, we extend our deepest gratitude to the dedicated team members, clients, partners, and well-wishers who have been integral to our journey. Here's to six years of incredible achievements and to many more ahead! Happy birthday, DSS!