Get digitalised data from IDs with OCR tool
Utilise next-generation AI and data processing to ensure top quality in the automated extraction of information from any ID, passport, and more.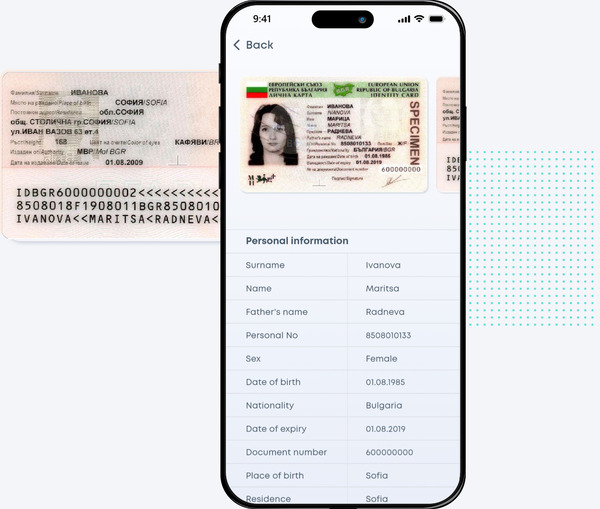 Intelligent OCR Technology for Advanced Identity Verification
OCR, or Optical Character Recognition, is widely used to recognize text in scanned documents and images. It helps automate verification procedures, reduce errors, and improve security. DSS OCR technology accurately reads and recognises all document fields, using a combination of deep document analysis and machine learning to detect fraud and inconsistencies. This saves time and effort for both businesses and customers, resulting in higher satisfaction with identity verification services.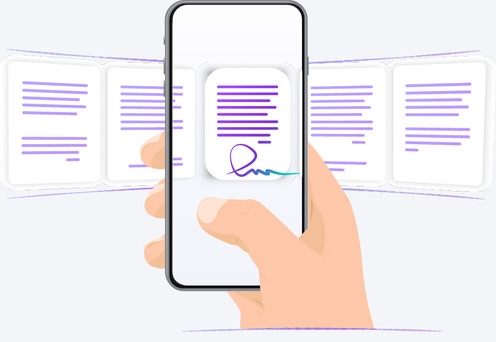 The DSS OCR solution is highly adaptable, offering customisation to fit any business scenario regardless of industry. Our services include both the server and frontend components, and we offer flexible options such as as-a-service or subscription-based models to best suit your needs and architecture.
Unlocking the Benefits of OCR Technology for Streamlined Data Processing
Plug and Play
The DSS OCR tool is easy-to-use, providing you with all the necessary tools to get started quickly without requiring any development effort on your part.
Modular based
You have the freedom of choice - use it as a 360° solution or pick up the modules that best fit into your organizational structure and policies.
Enhanced KYC process
OCR replaces the time-consuming and error-prone process of collecting data from your customers with an automated workflow that takes seconds, resulting in increased satisfaction.
Variety of documents
The DSS OCR technology supports a wide range of personal documents, including IDs, passports, driving licenses, and more. It accurately recognises all field types, such as date of birth, ID number, address, and others, making the verification process efficient and reliable.
Some people call this artificial intelligence, but in reality, this technology will enhance us.
Get in touch to get more specifics
Client's User Interface
or
DSS User Interface
Internal OCR Service
or
DSS OCR Service
Banking / Finance
DSS Office
Infrastructure
Infrastructure
Packages
and Modules
Dedicated Service
Get started with a ready-to-go solution. We offer a dedicated API service to account for any number of requests and use a highly customisable SDK to plug-&-play in your existing applications.
Self-hosted Service
Meet your compliance and privacy requirements with an installable package that you can host within your dedicated infrastructure and use a highly customisable SDK to plug-&-play in your existing applications.
Get a customised demo with your documents
Book a free consultation with our experts.
What to еxpect
Contact usand we'll reach out to you within 24 hours
Hop on a meetingwith us to discuss your vision and goals
Get a dedicatedDSS team to work on your project